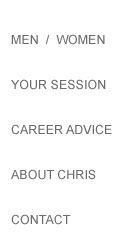 Frequently Asked Questions
| | |
| --- | --- |
| Digital Questions | Payment |
| The Shoot | Misc Questions |
I've been watching the digital revolution very closely for a number of years now. I promised myself I would wait as long as it took for the technology to meet my highest expectations and to never sacrifice quality over convenience. Now, digital photography has exceeded my expectations.


Is there a loss in quality over traditional 35mm film?
No. If I were to shoot two pictures of you, one using my digital camera and one using my film camera, you would see no loss in quality between the two final prints. At this point in the game, with the newest professional digital cameras, you will not start to see a difference in quality until you enlarge the digital photos up to huge poster sizes.




I have seen digital photos from my moms/dads/friends digital camera and it looks bad...
It's important to understand that there are many types of digital cameras on the market today. The quality of a digital camera is dependent on a number of different factors. One of the most important factors is the resolution (sharpness of the photos) at larger print sizes. The resolution is measured in Mega Pixels. Most consumer digital cameras are between 1-3 mega pixels, while higher end professional digital cameras are ranked at 10 mega pixels or higher. The higher the number, the better the quality. Also consider that not all pixels are created equal and that even the best sensor is crippled by a cheap lens. Ultimately, it's the skill of the person behind the camera that will have the biggest influence over the quality of the photograph.




Why do some photographers say that digital photography is inferior?
There are a number of reasons that photographers may say this. Up until recently, the qualities of digital photography were considerably worse that its film counterpart. The technology is moving so rapidly that only recently have the quality differences between film and digital become transparent. Some photographers may be reluctant to give up film because it has been their way of shooting for many years. So, in defense of not shooting digitally, they just write it off as inferior. Working with digital files also requires a strong knowledge of computers. There are some photographers who do not possess these skills. There is nothing wrong with photographers that still use film. I think, though, that since the quality of digital is just as impressive as the quality of film that there is no reason not to have the luxuries of a more convenient and efficient way of shooting photos.
What is digital retouching?
This is a process that removes unwanted blemishes, bags under the eyes, stray hairs or anything else you want removed from the final image. It is important to understand that you do not want your photo retouched so much that you do not look like the final print. You can see samples of retouched photos here, or by watching the movie.



What's the deal with color headshots?
It started in LA and it's working its way to New York. At this point, which you should use depends entirely on who you ask. For film and tv (which is primarily based in LA), color is the clear choice. For theater folks, it's still a gray area. I prefer color. You will meet others who will still prefer black and white. Theater people tend to be a little older and a bit more stuck to tradition. There was only one occasion in the past year where someone was required to use a black and white headshot (Strawhat auditions). I've never had anyone tell me that they had a negative reception to their new color headshots (usually, it's the opposite).



What type of lighting do you use?
I use natural light and flash. The choice depends entirely on what type of headshot you want. The weather can also be a factor.

I wouldn't recommend being too concerned about technical questions. Depending on the skill of the photographer, you can get wildly different results from the same equipment. Make your choices based on the photographers portfolio, not their equipment.

When you audition, it's your performance that matters, not whether you studied Meisner or Stanislavski.

What does my session include?
-Two Retouched 8x10's
-Two hours of shooting (as many photos as we can take in two hours)
-Online Proof Sheets
-Professional Hair and Makeup Artist for the beginning of shoot
-One CD-ROM with all original photos



How much do extra prints cost beyond the two that are included?
-Additional Printed 8x10's
$30 per image.
$10 per image if an image has already been retouched.
There is information below about getting your photos mass produced.



What type of clothes should I bring?
When you set up a shoot, I will send you a big list of different outfits that are appropriate for your photos.



Should I bring anything else?
Bring your favorite CD's! This will really help your session. If all of your music is on an iPod, I can hook it into my stereo. If you have iTunes on your laptop and a wireless card, we can stream your music into my stereo wirelessly through your laptop. We're very high tech here. No iPod? Any music player/laptop with a headphone jack will work.



How soon will I get my proof sheets & retouched 8x10's?
At the end of the session, I will post all of your photos on my web site (not viewable by the general public). After you have chosen the photos you want to use, it takes around three to four business days to have them retouched.



How should I wear my hair and makeup to the session?
Come with your hair done like you would for an audition and a clean face (no makeup whatsoever). If you have any allergies caused by makeup, be sure to call us as soon as possible so we can make any necessary adjustments. Be sure to get plenty of sleep the night before and have any haircuts done a few days before. The hair and makeup artist will not be cutting your hair.



Can I do my own hair and makeup or bring someone else?
It's important to understand how big of a role a professional hair and makeup artist plays in the process of getting your headshots done (I'm not talking about someone who works behind the counter at a department store). Makeup for photography is completely different than street makeup. Please feel free to read the bio's of my makeup artists by clicking here.



Why do you require the hair and makeup artist for the shoot?
Believe me, I would be doing you a huge disservice by not requiring the hair and makeup artist. The sole reason I insist on this is because it plays an essential role in the process. In the grand scheme of things, it does not add much to the price of the photo shoot. It does, however, add a tremendous amount to the quality of your final headshots. Take the time to read their bio's. They are very accomplished at what they do. Also, when people look at a headshot with bad makeup, they don't think, "Oh, bad makeup." They think, "Oh, bad photographer." I've worked too hard to ruin my reputation over something like that.

If you're still not convinced, Google: Celebrities without makeup.



Does initial time I spend with the hair and makeup artist cut into our shooting time?
No, the initial time you spend with the hair and makeup artist does not cut into your shooting time. The two hours of shooting will begin after she is done. Any other changes after the initial time (going from straight to curly hair, changing makeup, etc.) would cut into the two hours of shooting.



Am I able to do two looks (straight hair/curly hair for women, facial hair/no facial hair for men)?
Yes, but just let us know ahead of time. You should plan on keeping the hair and makeup artist for the entire shoot in these situations. Generally, I would recommend keeping your hair as you would wear it to the majority of your auditions. It can get cost prohibitive to mass produce extra photos with different hair styles.



What if I want to shoot outside and the weather is bad?
You will need to keep an eye on the five day forecast. You are still required to cancel no less than three weekdays before your shoot date.



Can I bring a friend/parent/etc. with me to my session?
Yes, but they can not stay for the actual shoot. My experience has been that people usually feel awkward, embarrassed and are not as relaxed as they could be when being photographed in front of someone that they know (especially parents). More times than not, the parents or friends become really chatty during the shoot and it can become very distracting to both of us.



How many photos will you shoot in two hours?
Generally, I will shoot between 300-400 photos. This is equivalent to around 15 rolls of film. Yeah, that's a lot.



Are all of the photos from my shoot retouched?
Each shoot includes two retouched 8x10's. Additional prints can be ordered online. On average, we keep about 200 photos from your shoot. Retouching takes around 30 minutes per photo. If I were to retouch every photo from your shoot, it would take over 12 days of retouching for 8 hours a day.




---



Do you require a deposit?
A deposit of $200 is required as payment towards your session, and as an insurance policy for the studio. You must give three working days (Mon-Fri) notice to cancel a session or you will forfeit your deposit. Remember that weekends are not working days. It's important to understand we're not making a profit off of your deposit. Instead, we lose an entire day of work because the studio was empty.



| | |
| --- | --- |
| If your shoot is on: | You need to cancel by: |
| Monday @ 5 | (the previous) Wednesday @ 5 |
| Tuesday @ 2 | Thursday @ 2 |
| Wednesday @ 2 | Friday @ 2 |
| Thursday @ 2 | Monday @ 2 |
| Friday @ 2 | Tuesday @ 2 |
| Saturday @ 2 | Wednesday @ 2 |




When is payment due?
Your deposit is due when you setup your shoot date. The remaining balance is due at the time of the session. I accept cash, checks (not check cards), or money orders made out to Chris Macke. The hair and makeup artist must be paid in cash on the day of the shoot.



Do you accept credit cards?
I accept credit cards only for your deposit. The remaining balance must be paid in cash, check or money order. (This is not because I want to make your life harder, it's because I have a limit on how much money I can process via credit cards each month.) The hair and makeup artist must be paid in cash.



Do you offer a payment plan?
No. It gets complicated if someone sends in money ahead of time and then cancels. I recommend saving the money up in a savings account.





---

MASS PRODUCTIONS

How do I get my photos mass produced?
I recommend Reproductions (www.reproductions.com) located at: 70 West 40th St, 3rd Floor .

You can either take your CD that I provide you with to Reproductions, or you can call and ask for Maurice or Chris (no, it's not me). He is able to download your 8x10 files directly from my website. These files are located in a different location than your online proof sheets. Maurice or Chris will know how to find them.

Other good labs are Modernage or Taranto Labs.




How much does it cost to get my photos mass produced?
Go to http://www.reproductions.com/NYC/pricelist.html for the current pricing.


---
Where are you located?
I'm on the Upper West Side, less than a block from Central Park. I've taken my address off the site because people would show up randomly to meet with me while I was in the middle of a shoot. Appointments are necessary.



Where have your clients worked?
Lots of places. This list keeps getting bigger. Check out my bio for the most up to date list.



How far in advance do you usually book?
This depends mostly on the season. I can be booked anywhere from 1-6 weeks in advance. If you are not able to find a time that works for you via my online calendar, drop me a line and I will be happy to check for cancellations.



Why are your prices so much lower than other photographers?
There is a story behind this. If you have read my bio, you will see that I have a background in acting, as well as photography. When I was getting out of acting school, I was faced with the fact that I would have to spend nearly $1,000 for a great headshot. That price has gone up even higher in recent years. Over time I have tried to maintain a price that is within reach to most actors. I enjoy working with talented artists, not rich people.



How much do you cost?
All of my current pricing information is at the bottom of this page.



I spoke with a photographer who said that he/she is the best photographer in the city. Is this true?
Here's one of my favorite quotes from "Fiddler of the Roof": "I heard that the Rabbi who must congratulate himself has a congregation of one."



Do you offer any discounts?
If you book with a friend, you both get 10% off of my fee. If you're a full-time student, you get another 10% off. You have to bring in a valid Student ID. If you qualify for both, that's about $140 off of your shoot. For the book with a friend discount, the first person I shoot will receive their 10% back after the second friend has had their shoot.

Booking with a friend means that the two of you book your dates at the same time (or within a few days of each other). It's called "book with a friend", not "I have a friend who shot with you last year." :o)



Do I need to meet with you before the shoot?
I will send you a list of things to bring for your session and we will go over everything when you arrive on the day of your shoot.



Can I split a session with friends?
Your shoot would be terribly rushed if I tried to juggle two people at once. I only work with one person at a time. However, if you set up individual sessions with your friends around the same time, I offer everyone a 10% discount.



Can you shoot me with another person (two people in one shot)?
I'm sorry, but no. I only do headshots at this time.



Do you shoot children or teens?
I am currently only working with 18 and over. I am happy to make recommendations.



Do you shoot in color or black and white?
All of the shots start off in color and then get converted to black and white (unless you want to keep them in color). You can use your photos both ways.



What is the difference in cost between color and B&W?
There is no extra charge for using your photos in color.



Do you go over the photos with the client and let them know which you think would work as their best headshot?
Absolutely.



Is your last name pronounced "Mack" or "Mackeeee"
It is pronounced Mackeeee, like the designer Bob Macke. The "e" is not silent.



May I copy photos or text from your site?
This question is for photographers. I have spent many, many hours putting this site together. It is not meant to be a "template" for your site. Please do not copy it. From a legal standpoint, everything on this site is registered with the US Copyright Office. Besides being illegal, it's really bad karma.




click here to inquire about a session